Online Review Management
Review Lead
read online reviews about local businesses
of consumers are 'highly' or 'fairly' likely to use a business that responds to all of its online reviews.
of consumers only pay attention to reviews written within the past 2 weeks
Which landscaper would you contact?
Key Factors:
Average star rating
Total # of reviews
Review frequency
Age of reviews
Average rating across multiple sites
How a business responds to negative reviews
Sentiment of the reviews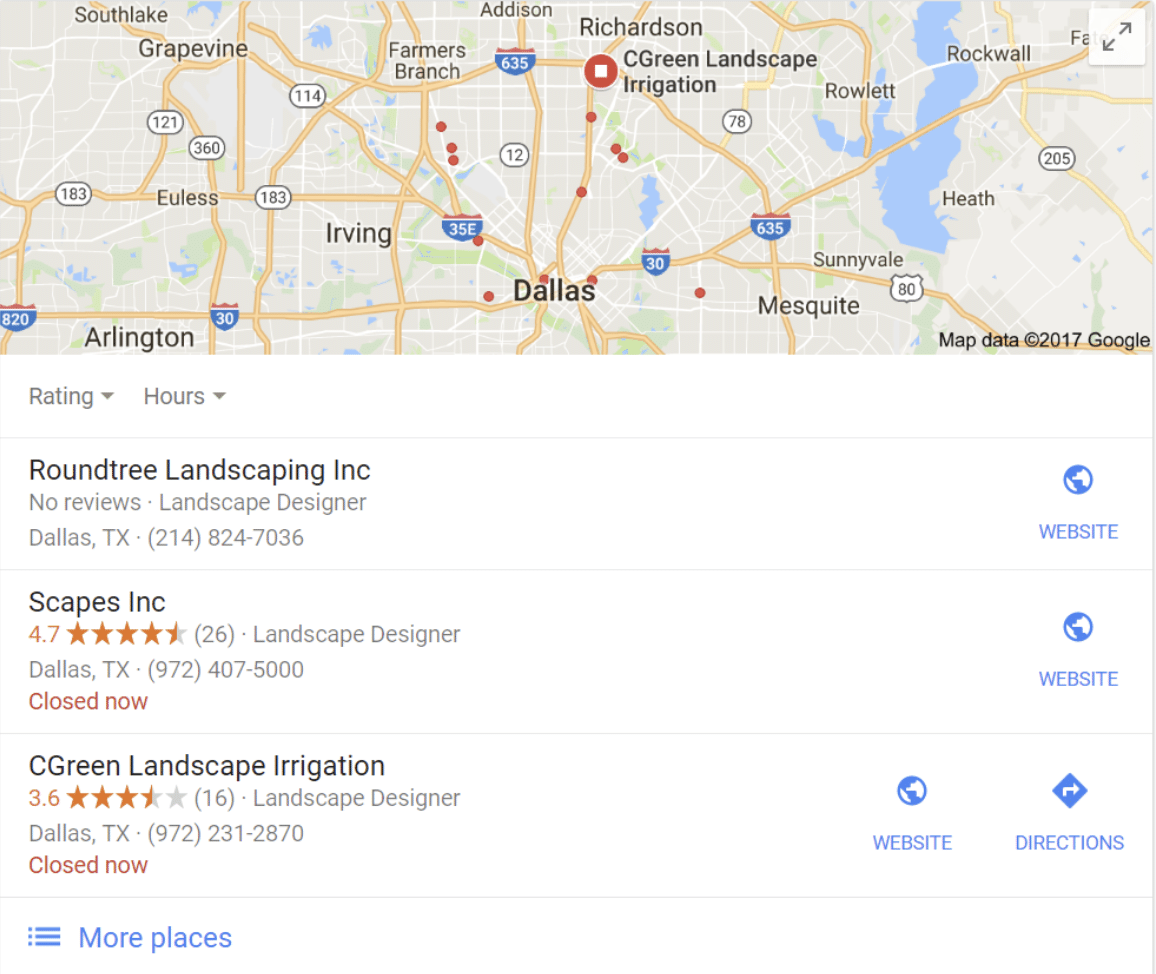 Schedule your FREE business online review report card.